这里是标题一h1占位文字
Bulleting machine, false twister
---
这类设备作用是将纯棉丝线加入有弹性的化纤丝,以使得最终的纱线具有一定弹性,便于后道加工。应该说市面上绝大部分的服装纺织品,其面料都经过了加弹处理。我公司生产加弹机电机已经有十几年的历史,在国内电机行业中属于较早生产此类电机的。加弹机电机一般采用三相交流永磁同步电机。之所以要求同步,目的是为了保持每根丝线加弹均匀,不折断。因此要求电机的失步要非常小,所以采用同步电机效果最佳。同时又要考虑到设备的节能
这类设备作用是将纯棉丝线加入有弹性的化纤丝,以使得最终的纱线具有一定弹性,便于后道加工。应该说市面上绝大部分的服装纺织品,其面料都经过了加弹处理。我公司生产加弹机电机已经有十几年的历史,在国内电机行业中属于较早生产此类电机的。加弹机电机一般采用三相交流永磁同步电机。之所以要求同步,目的是为了保持每根丝线加弹均匀,不折断。因此要求电机的失步要非常小,所以采用同步电机效果最佳。同时又要考虑到设备的节能
---
The role of this type of equipment is to add pure cotton threads to the elasticized filaments to give the final yarn a certain elasticity for subsequent processing. It should be said that most of the clothing textiles on the market have been subjected to bombing.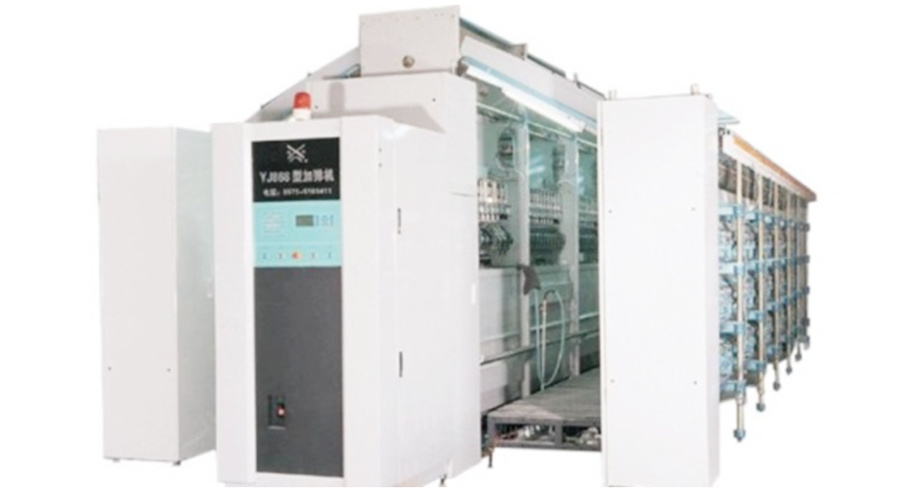 Our company has been producing rubber machine motors for more than ten years. It is an early production of such motors in the domestic motor industry. The texturing machine motor generally adopts a three-phase alternating current permanent magnet synchronous motor. The reason for the synchronization is to keep each wire evenly stretched without breaking. Therefore, the motor needs to be out of step very small, so the synchronous motor is the best. At the same time, it is necessary to consider the energy saving of the equipment. The permanent magnet structure is adopted, the motor efficiency is high, and the equipment is relatively power-saving.
AC Motor 、PMDC Motor 、Brushless Motor 、Universal Motor 、Gearbox Motor
Need a service or support? Welcome to enable online message function, we will promptly feedback and provide you with the right solution.
---
Copyright © 2023 Nantai Precise Machinery & Tech. Ltd., All rights reserved Business license SEO