这里是标题一h1占位文字
AP-1060-TS
---
Automatic Flatbed Die-cutter
---
Automatic Flatbed Die-cutter AP-1060-TS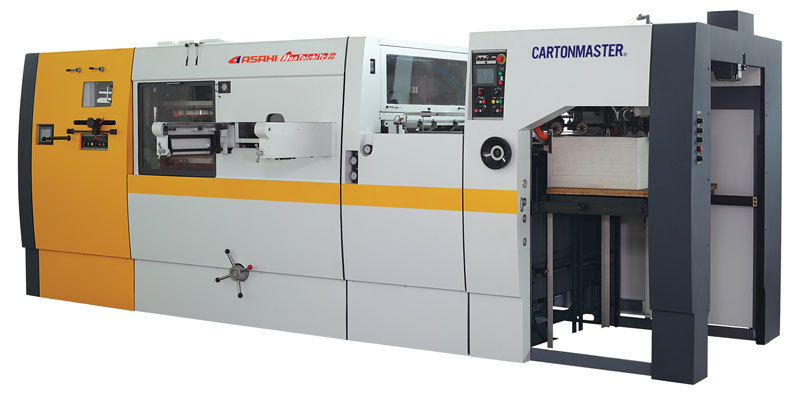 | | |
| --- | --- |
| Model | AP-1060-TS |
| Maximum sheet size | 740X1060mm |
| Minimum sheet size | 270X400mm |
| Maximum die cutting size | 730X1050mm |
| Gripper size | 8mm |
| Inside size | 764X1120mm |
| Maximum operational pressure | 250tons |
| Corrugated paper thickness | 0.1-1.5mm/lower than 4mm(B Flute) |
| Maximum speed | 7500i.p.h |
| Required power supply | 19KW |
| Net weight of machine | 13tons |
Features in New Feeder
Feeder can continuously run at high speed and micro-adjusted during running.
Based on the full play to new technique, we focus on operability and productivity.
Stable feeding is realizable by strengthening vacuity and suction device.
Adjustment of angle and height of the first and second suction head is by handle at the side of feeder.
The lifting of feeder is motorized.
Forward and backward movement of feeder is easy and accurate.
Large overall motion is adjusted by linear guide manually.
High Productivity, Precise Die-cutting, Precise Creasing, Smooth Stripping and Convenient Operation.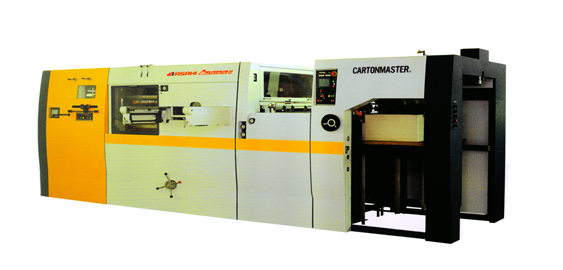 Feeding Section
High speed feeder system is originally imported from Japan, with vac-sorb to send paper to the feeding transfer section one by one.
Pressure and inspiratory capacity of vac-sorb can be adjusted according to the thickness, condition and shape of cardboard.
The front part of feeder has micromatic setting device, can move to the front, back, up and down to guarantee the feeding precision.
Treble safety protection device protects feeder head from bumping.
Press Section
Quick-changing plate and auto self-lock system can shorten the time of changing plate. With independent four angles pressure adjusting device can make pressure balanced and can increase the use-life of die for more than 20%.
Transducers are installed on the die-cutting steel plate to prevent the plate in wrong position which causes deflected creasing lines and defects.
Positioning structure and aerometal teeth rake. Tooth pin adopts double-chip structure, made of silicon manganese, and provides more than twice durability compared with competitors.
The special processed in Japan and supplied in pair, making the service life longer.
Magnetic cluch originally imported from Japan can quickly devide and shut, working normally extra air supply.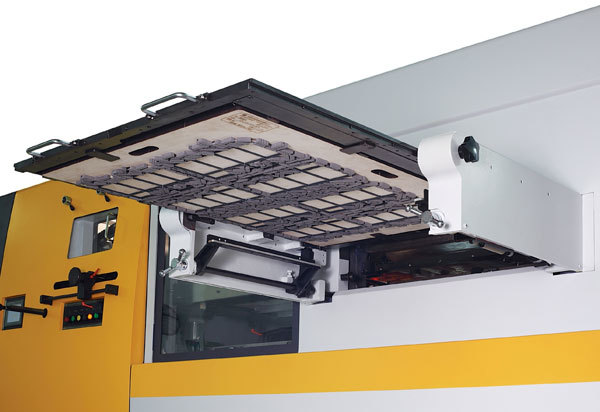 Stripping Section
The stripping frame adopts three frames structure, upper, middle and lower frame.
Stripping pins or male and female dies are optional.
Coordination with middle positioning structure of die-cutting, stripping adopts the same structure to simplify changing plate procedure, guarantee the precise positioning of changing plate, and improve productivity.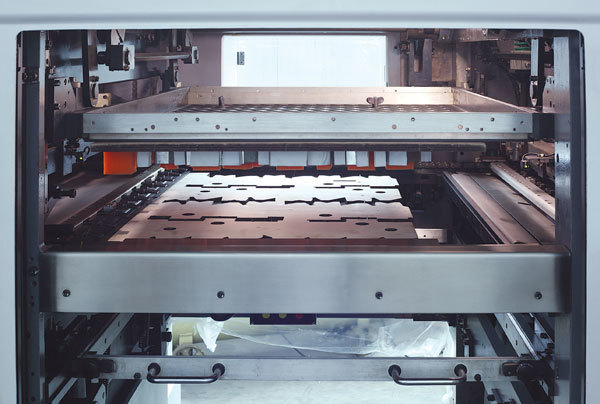 Delivery Section
The independent cam connecting rod driving mechanism synchronous running with time graduator, making receiving more tidy. Delivery Section is used for stacking finished paper. When gripping bar catches paper and stops at delivery section, discharged ram pushes the paper down.
A row of brushes make finished paper fall smoothly, and eliminates static electricity.
After straightening, paper stacks neatly on the bracket.
The partial inserting and labeling counter and temporary receiving paper platform are fitted to realize non-stop receiving.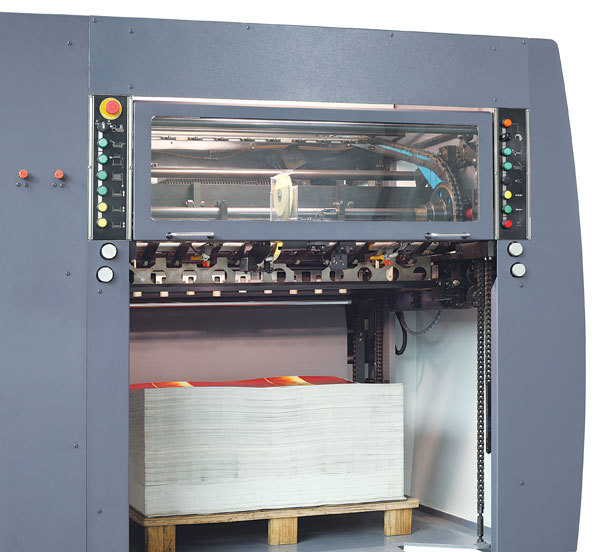 AC Motor 、PMDC Motor 、Brushless Motor 、Universal Motor 、Gearbox Motor
Need a service or support? Welcome to enable online message function, we will promptly feedback and provide you with the right solution.
---
Copyright © 2023 Nantai Precise Machinery & Tech. Ltd., All rights reserved Business license SEO