这里是标题一h1占位文字
Top Printing with Vacuum Suction
---
Flexo Printer Slotter Die-Cutter
---
Flexo Printer Slotter Die-cutter
Top Printing with Vacuum Suction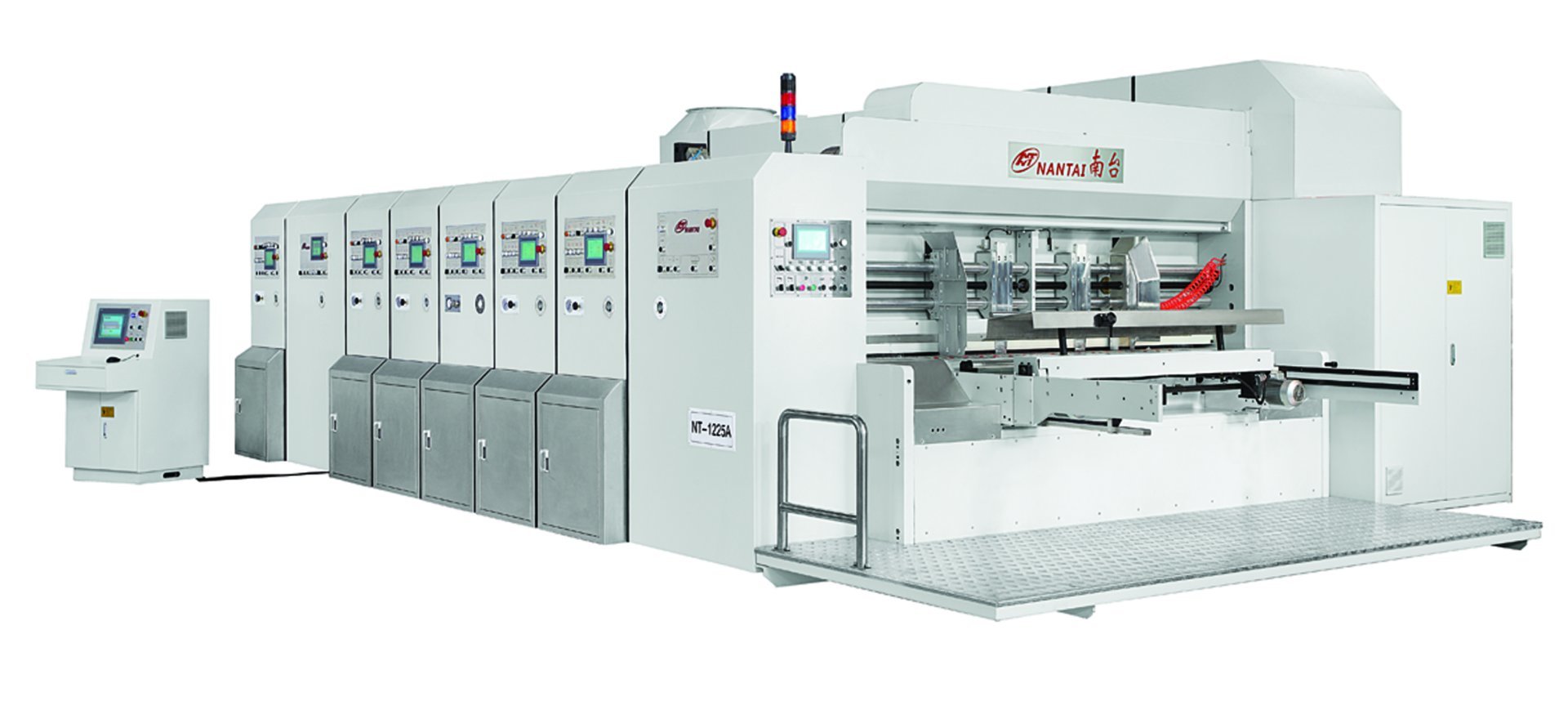 Item
NT0920A
NT0925A
NT1225A
NT1228A
NT1628A
NT1632A
Maximum equipment speed (sheet/min)
300
280
250
230
180
160
Maximum feed size (mm)
900×2000
900×2500
1200×2500
1200×2800
1600×2800
1600×3200
Minimum feed size (mm)
300×600
300×600
350×600
350×600
450×600
450×600
Sheet feeding (mm)
1200×2000
1200×2500
1500×2500
1500×2800
2000×2800
2000×3200
Printing area (mm)
900×1960
900×2460
1200×2460
1200×2760
1600×2760
1600×3160
Standard printing thickness (mm)
7.2
7.2
7.2
7.2
7.2
7.2

Minimum

Slotting

Clearance

Forward knife(mm)

130×130×130

×130

130×130×130

×130

130×130×130

×130

130×130×130

×130

130×130×130

×130

130×130×130

×130

Backward knife(mm)

230×65×230

×65

230×65×230

×65

230×65×230

×65

230×65×230

×65

260×70×260

×70

260×70×260

×70

Maximum Slotting Depth (mm)
260
260
300
300
400
400
Features in Performance
Advanced scientific design concept, European CE certification, independent computer operating table, can store frequently used orders, and can quickly change orders
Gap adjustment and phase adjustment are computer controlled electric adjustment
Main gear is made of high quality steel, imported from Taiwan
All electrical, electronic and pneumatic components adopt European standards
Suitable for dot printing on coated paper, or cardboard printing
Can be used with stacking machines or printing glue box machines
NT-1220A effective speed 12880pcs per hour at production plant.
Feed Section
Continuous or alternate sheet feeding (with counter)
Adopting the leading edge paper feed from the United States to increase the suction flow, the paper feed is more stable and accurate.
Variable frequency control of vacuum airflow and pressure to match cardboard size
Adjustable paper-feeding stroke to reduce the pressure of the paper-pulling rubber roller
Efficient dust removal device, double-row brush and fan to remove paper dust on cardboard surface
Vacuum feeding, six rows of brushes, equipped with electrostatic device, better dust removal effect (optional)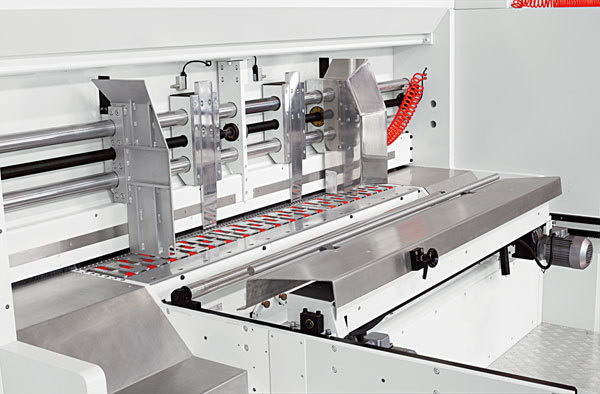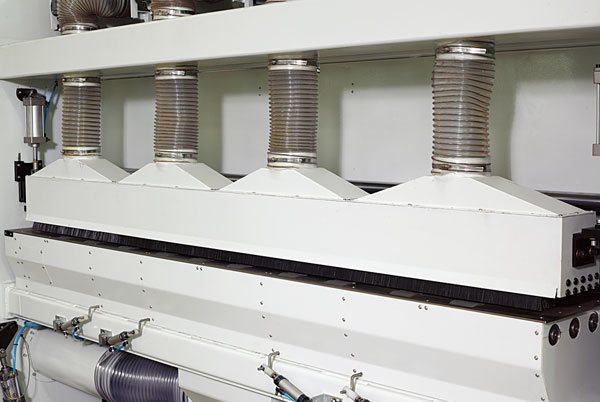 Printing Section
Full vacuum suction conveying, strong ability to adapt to warped cardboard, more accurate conveying, and improved color registration accuracy
Choice of doctor blade or roller-to-roll ink supply system
Automatic switching of cleaning devices, making ink recycling or cleaning easier and faster
Anti-leakage, ink rejection system device
Automatic reset system after printing plate cleaning
Ink-saving system, each unit can save 0.4-0.5 kg of ink when changing color or cleaning ink (for roller-suction diaphragm pump ink supply system)
Each group of printing units can be equipped with hot air device (optional)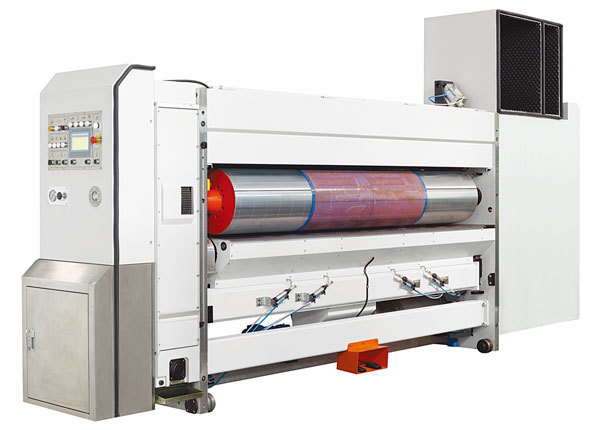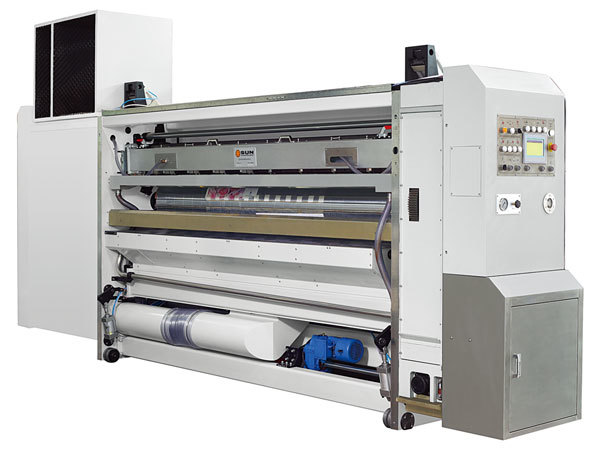 Drying Section
Water-based varnish uses infrared drying to avoid dragging during die cutting
UV varnish uses UV drying to avoid dragging during die cutting
Infrared or ultraviolet tube can be controlled in sections according to the width of the cardboard, saving energy and equipped with a fire prevention device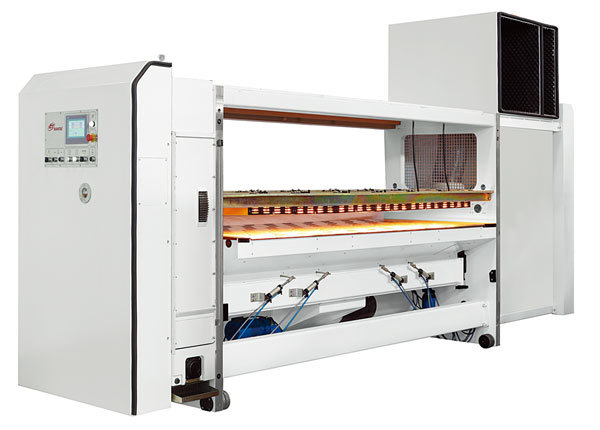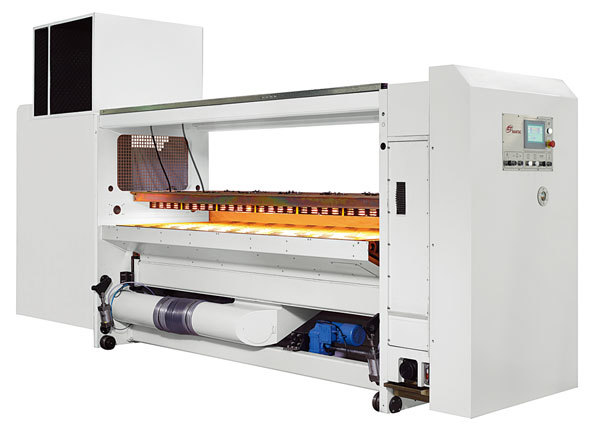 Slotting Section
Adjust the axial size of the pre-pressing wheel, crimping wheel, and slotted cutter head. The number is preset by the touch screen, which is fast and accurate
Using precise linear guide system, precise displacement, smooth slotting
Pre-pressing process structure, cardboard is not easy to break
The upper tool holder and the lower tool holder are linked by a transmission shaft, which keeps the upper and lower knives aligned when moving to extend the tool life.
Flexible corner cutter structure, can cut three or five layers of cardboard without adjustment, easy to operate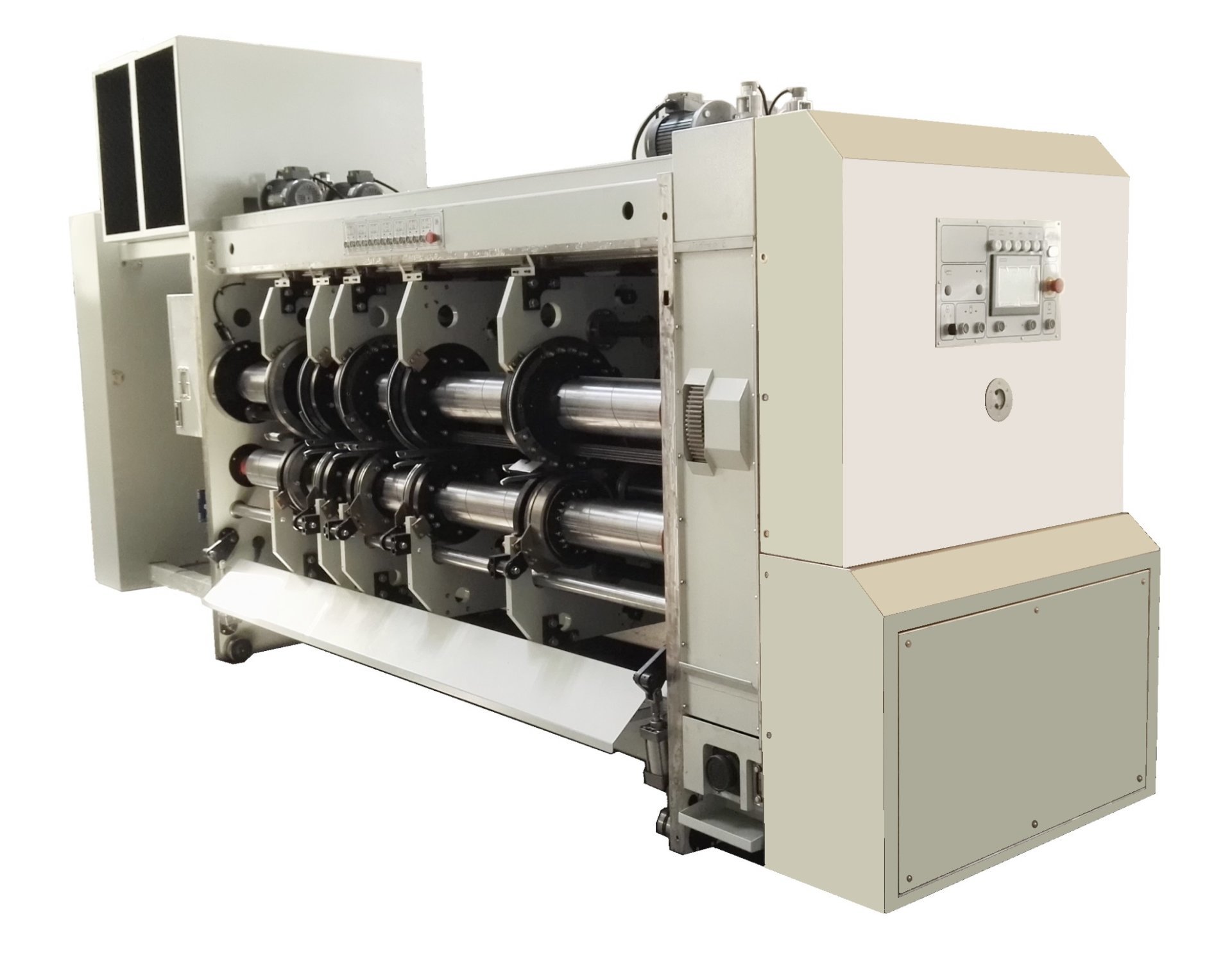 Double Crimping Slotter (optional)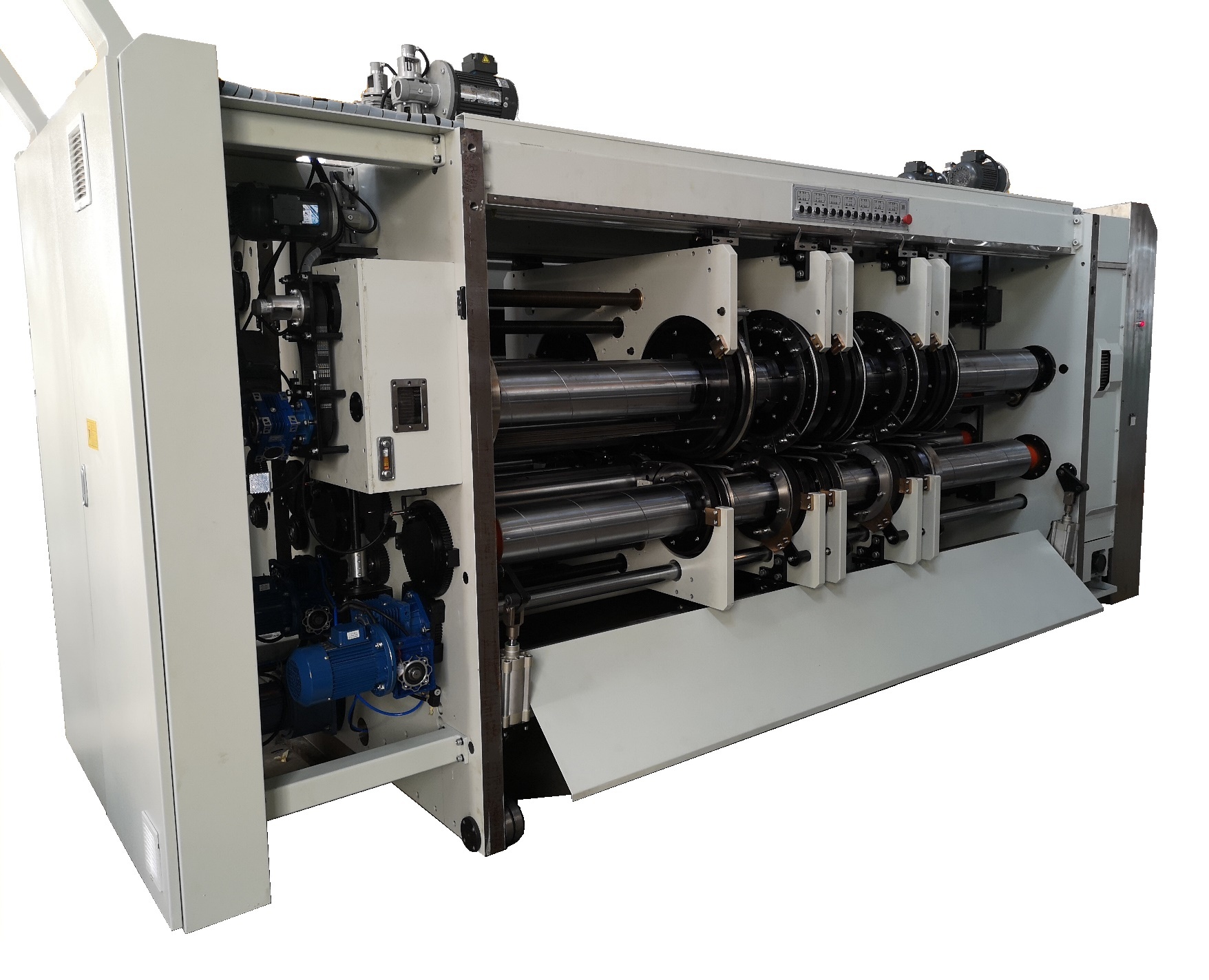 Die-cutting Section
50mm swimming device for mechanical spiral reversal of rubber pad rollers
Adopt independent motor drive, rubber pad compensation range ± 3mm
Cutting and smoothing structure of rubber pad rollers to keep the surface of rubber pads flat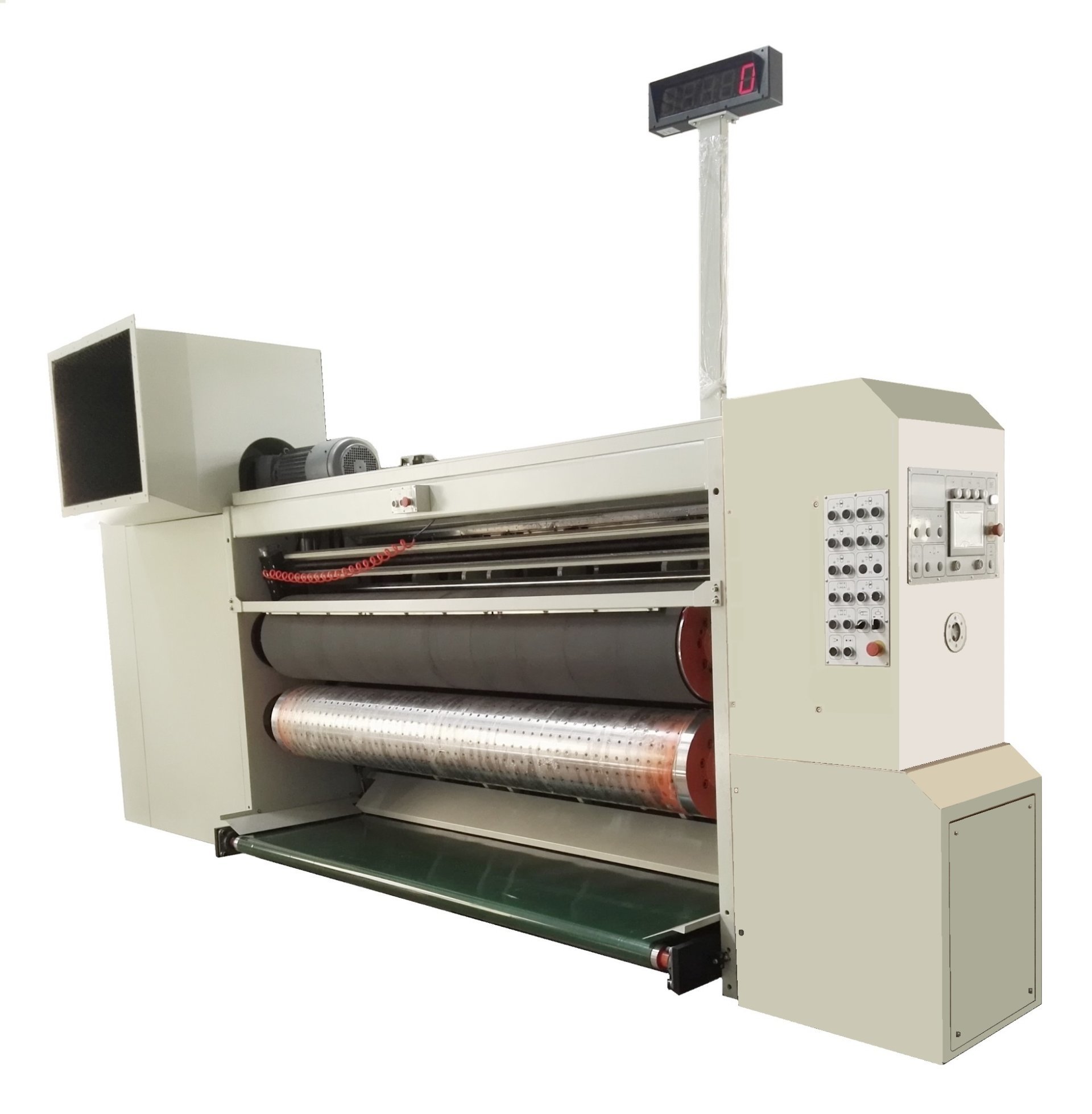 AC Motor 、PMDC Motor 、Brushless Motor 、Universal Motor 、Gearbox Motor
Need a service or support? Welcome to enable online message function, we will promptly feedback and provide you with the right solution.
---
Copyright © 2023 Nantai Precise Machinery & Tech. Ltd., All rights reserved Business license SEO