这里是标题一h1占位文字
AP-1700LF
---
Automatic Flatbed Die-cutter
---
Automatic Flatbed Die-cutter AP-1700LF

| | |
| --- | --- |
| Model | AP-1700LF |
| Paper size | 1300X1700mm |
| Minimum paper size | 500X700mm |
| Maximum die cutting size | 1280X1680mm |
| Standard bite | 15(±5)mm |
| Frame size | 1350X1740mm |
| Die cutting pressure | 350tons |
| Corrugated paper thickness | 1-9mm |
| Maximum die cutting speed | 5750i.p.h |
| Total power consumption | 60KW |
| Total Weight | 50tons |
Features in Performance
Exclusively for laminated board and corrugated board with the newest servo-drive feeding system.

Accurate die-cutting from E flute to AB fute.

Completed stripping is by stripping system and grip edge waste removal device.

Excellent adaptability for small and big production.

Reliable safety performance and dual safety security device designed. (Air brake and power-off shutdown devices.)

All operation is on the exterior of the machine.

High Productivity, Precise Die-cutting, Precise Creasing, Smooth Stripping and Convenient Operation.

Feeding Section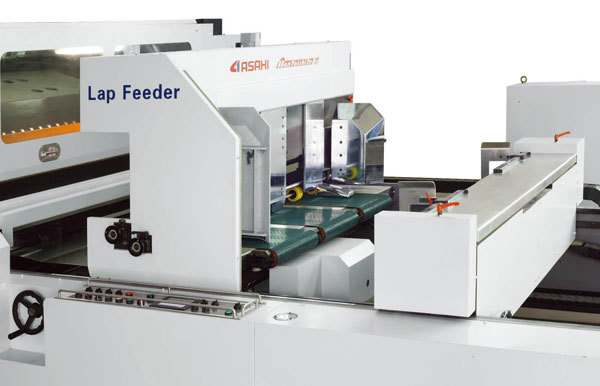 The newest servo-drive and vacuum suction belt feeding system (lead edge feeding type) guarantees the smooth feeding of large size cardboard and improves the operation and production ability. Highly precise feeding without damaging the cardboard strength.
Suitable for all kinds of paper, and data setting can be adjusted on the touch screen.
Big size front and side baffles make cardboard at right position, providing high die-cutting precision.
Paper leveling device is specially designed for bent cardboard, stopping cardboard cover the front baffle.
Press Section
Steady die-cutting performance guarantees the high precision. Strong and reliable high speed driven guarantees the smooth running of gripper bar.
Die-cutting frame locking structure, the die-cutting steel plate is used air reducer to reduce the weight, easy control. With transducer to prevent the plate in wrong position which resulting defects brought by deflected creasing line.
Die-cutting positioning device can realize quick locating and higher accuracy of die-cutting.
The hardness die-cutting steel plate can be installed easily and quickly.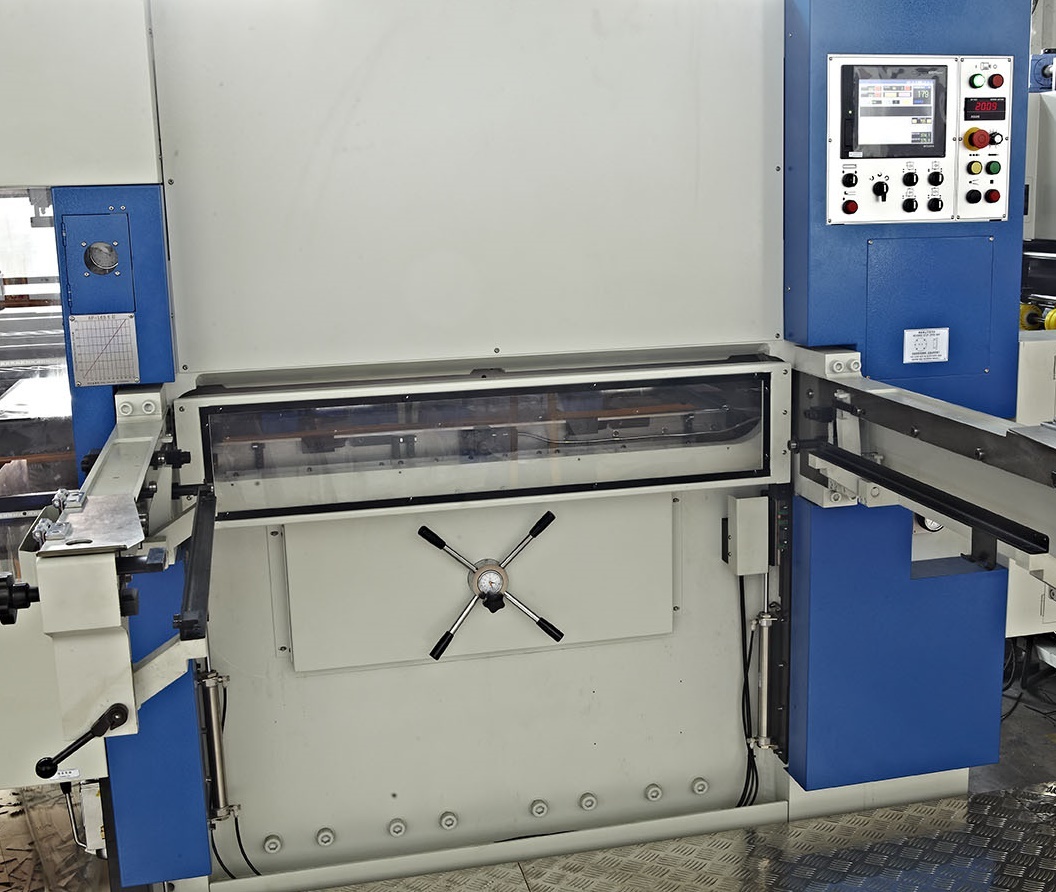 Tansmission and lubrication system
Transmission adopts Sankyo cam box (graduator) and safety cluth, can adjust the movement of each part accurately. It has the characteristics of accurate indexing, stable performance and durability.
mported oil cooling device from Japan guarantees that machine parts protected by oil film can operate well.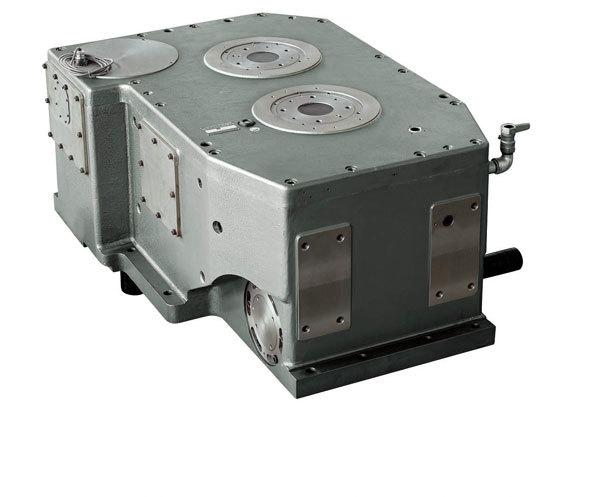 The gear of special crank shaft gear transmission device and force lubrication system are form Osaka Japan that made from accurate high quality alloy steel, and processed by hardening abrasive machining, providing higher precision and strength and wear-resistance, making the mavement of machine smoothly.
Forced lubrication system can be oiled from inside of the machine, and maintains a long-term high accuracy, and for longer service life.
Quick Plate-change (Optional)
Alternate replaced plate is optional, realizing non-stoppre-changing plate fuction. Hence, save setting time, improve production efficiency and high safety.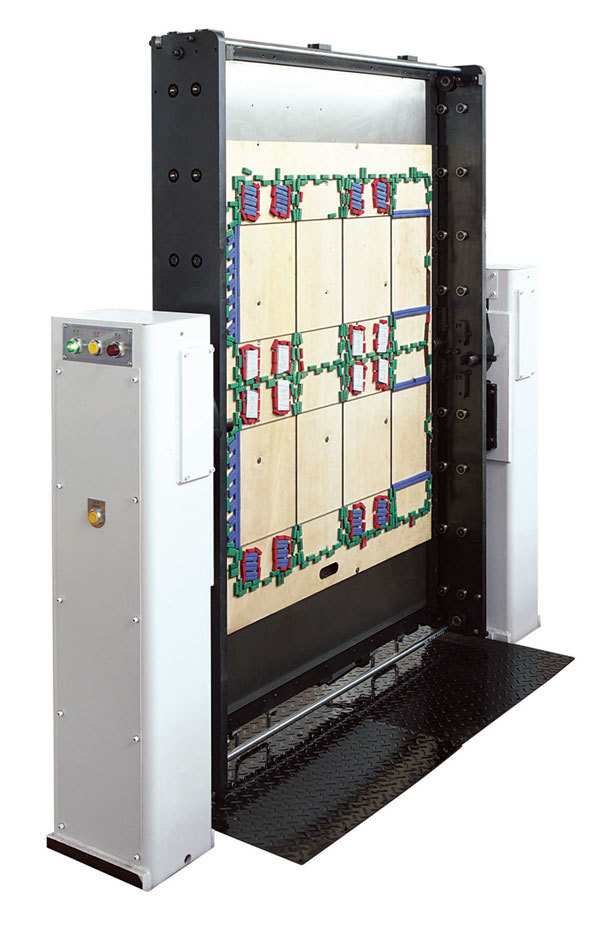 Stripping Section
The quick-seeting way of die is adopted; operator can finish the setting from exterior,without entering the machine.
Male and female die can be inserted into the machine from operation side to shorten the setup time and for higher safety.
Upper and lower frames make the dies succeed in performance. Male and female dies can move up-an-down,making stripping more completely
A plastic film is set between die-cutting section and lower frame for stopping paper swerve. It can be adjusted by moving hand crank according to the size on the dies operation direction.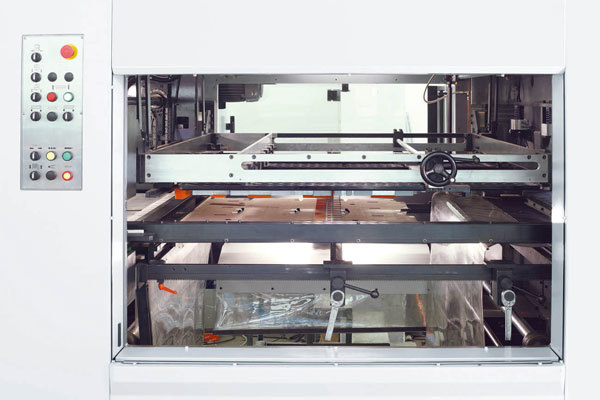 Knock-off Setting
Knock-off plate can be set and fixed from operation side, once self-locking by cylinder.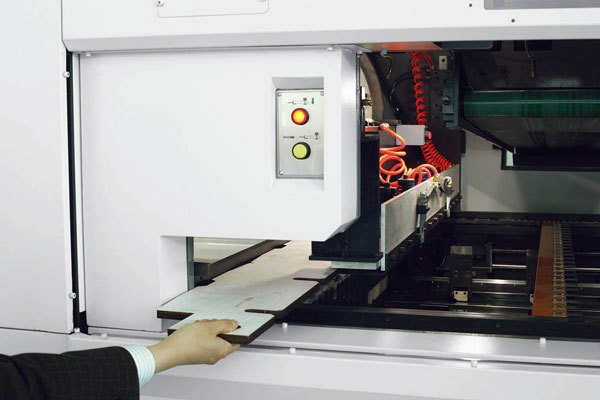 Grip edge waste removal device
The grip edge on pin of gripper can be automatically removed and carried out of machine by conveyor belt.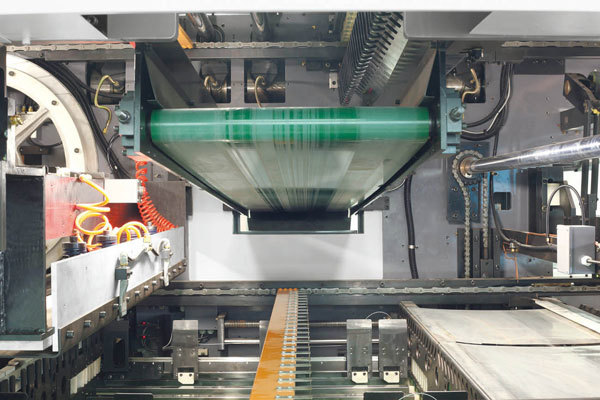 Delively Section
Front and back barriers with side aligning device make receiving tidy.
Side baffle and back barrier coordinate and can be adjusted by motor based on the size on productiion direction.
Delivery platfrom is driven by motor, easy for setting.
Temporary receriving device controlled by servo-actuator makes delivery more simple and easy.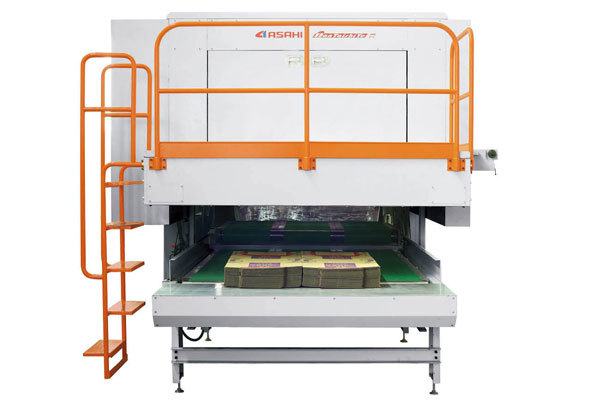 AC Motor 、PMDC Motor 、Brushless Motor 、Universal Motor 、Gearbox Motor
Need a service or support? Welcome to enable online message function, we will promptly feedback and provide you with the right solution.
---
Copyright © 2023 Nantai Precise Machinery & Tech. Ltd., All rights reserved Business license SEO